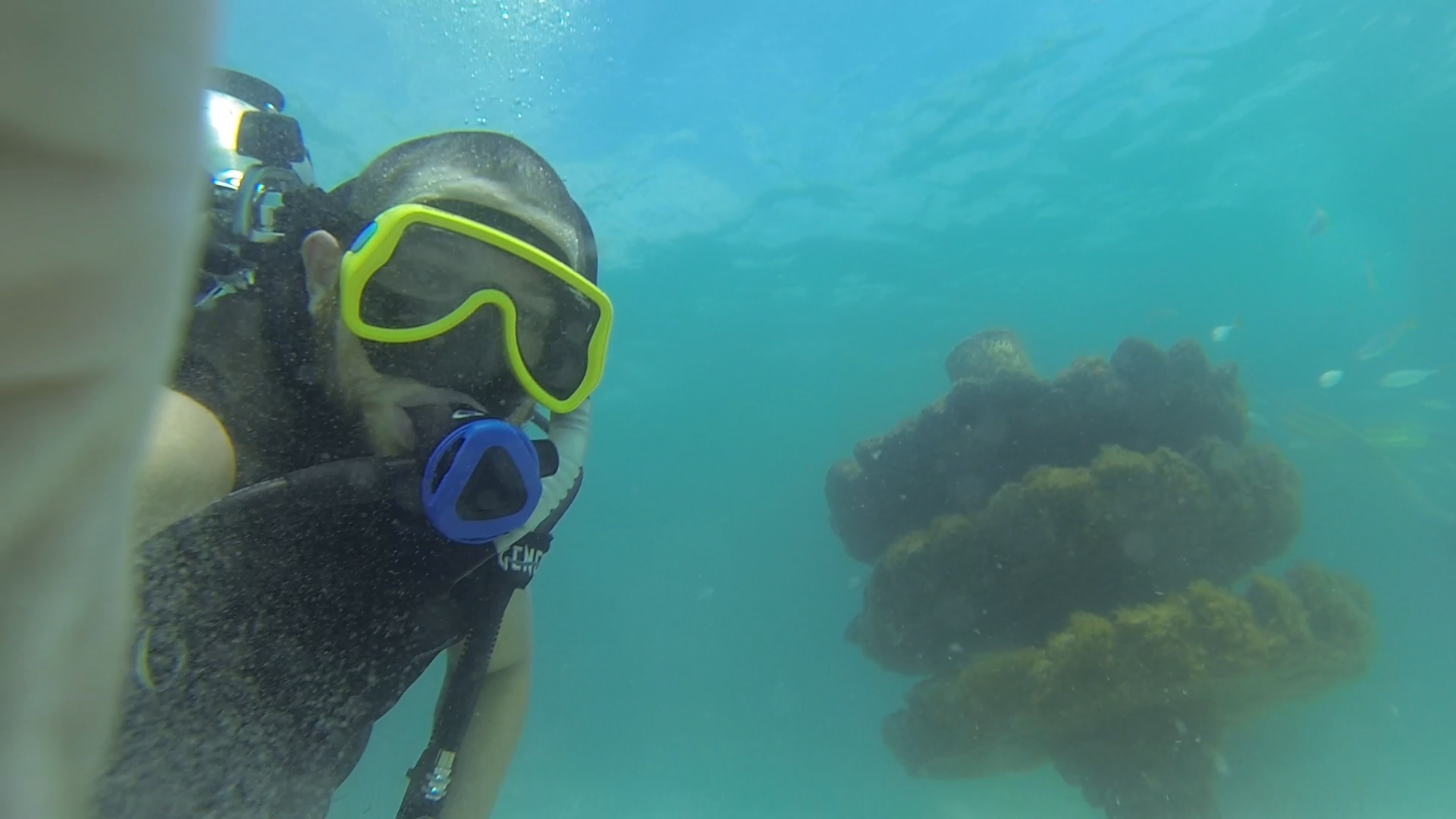 Dive into the New South Walton Artificial Reef!
Photos by Blue Door Video
On July 10, 2015, the South Walton Artificial Reef Association (SWARA) reached a milestone in its goal of creating a protective marine habitat in the Gulf of Mexico with the deployment of its first artificial reef system, Turtle Reef! The system currently comprises 58 reef modules located about 200 yards offshore at Grayton Beach State Park along Scenic Highway 30-A. Aptly named, the reef modules' positions even create the shape of a sea turtle when viewed from above!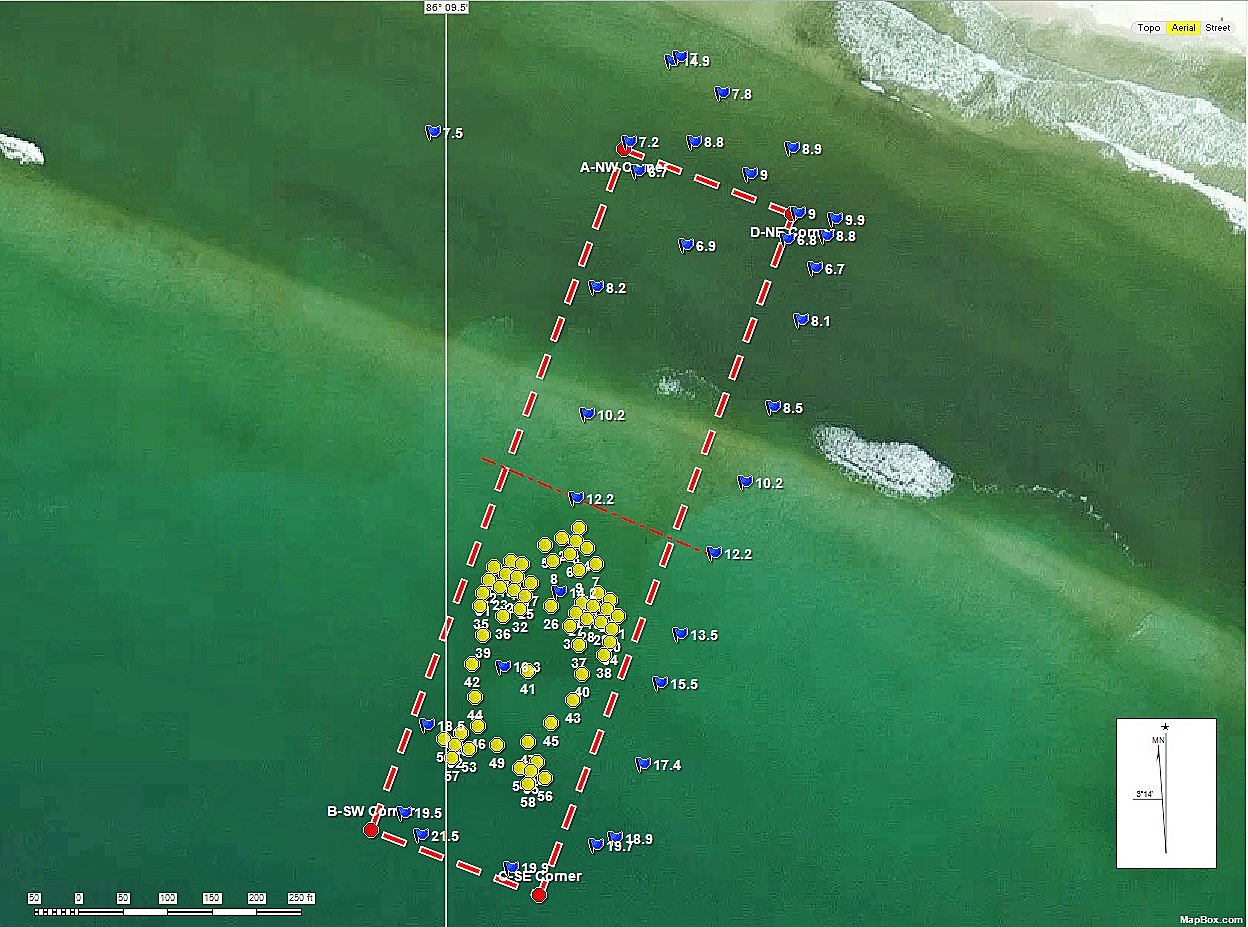 Aerial concept shot of Turtle Reef by South Walton Artificial Reef Association
This achievement marks the beginning of all-new opportunities never available in the South Walton area for locals and visitors alike to experience an underwater ecosystem teeming with wildlife! SWARA founder Andy McAlexander predicts that within six months, visitors to Turtle Reef will be able to encounter over 50 species of fish and other marine creatures such as sea turtles and dolphins. The deployment of the reef was conducted in partnership with Reefmaker of Walter Marine headquartered in Orange Beach, Alabama.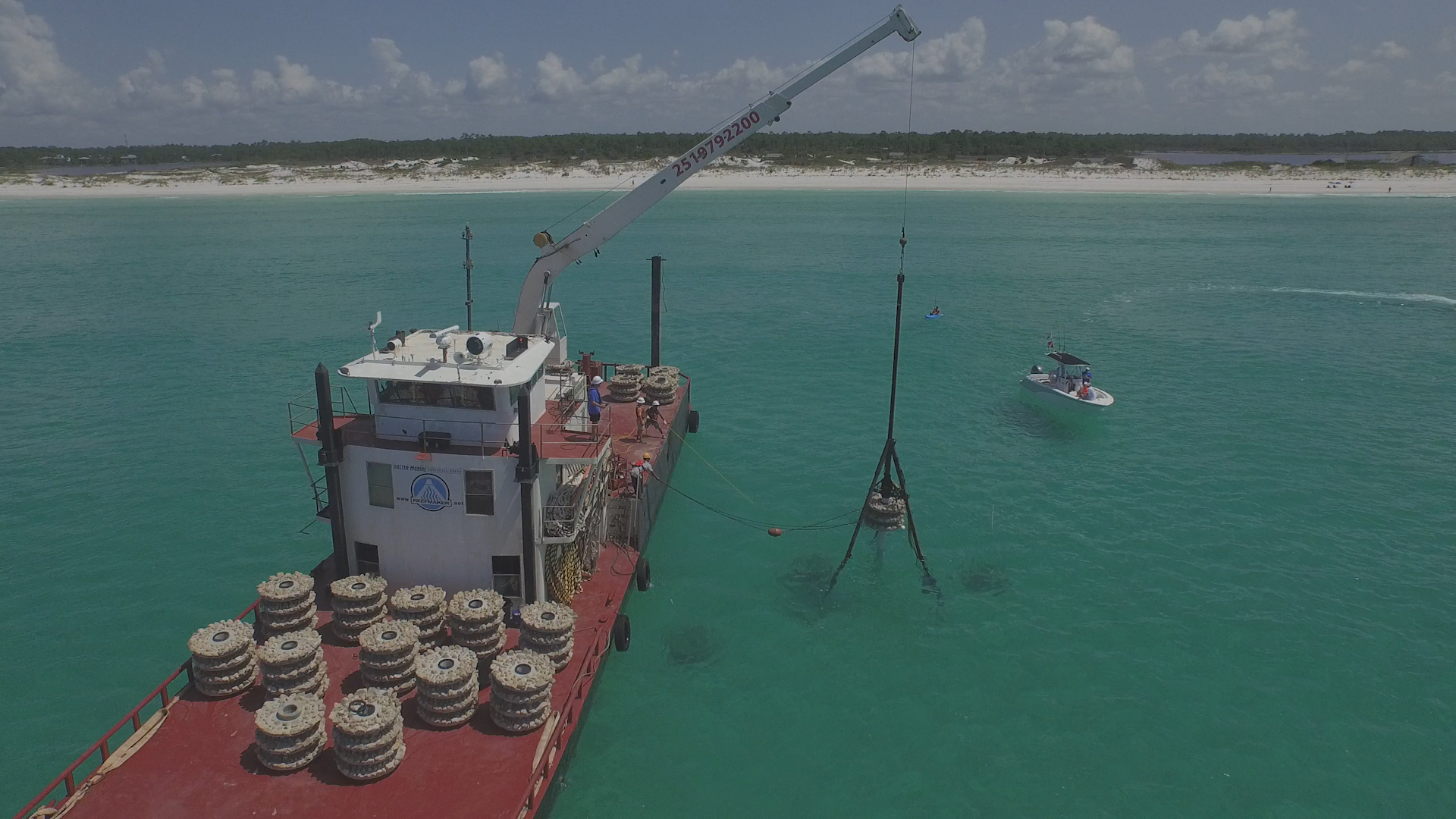 The SWARA and Reefmaker organizations' goals include:
Creating a protective marine habitat where none previously existed
Providing beach-accessible ecoadventures for residents and visitors
Stimulating local economic opportunities
Bringing educational opportunities and awareness to reef visitors
The addition of South Walton Artificial Reef systems provides unique opportunities for Vacayzen customers to paddle out and take a peek at what's swimming near our shores. Only a few days after Turtle Reef's deployment in Grayton Beach, visitors encountered schools of juvenile red snapper seeking shelter among the reef modules! At about 12 feet deep, with the reef modules rising to 10 feet in some places, Turtle Reef has a shallow clearance level not conducive to boating—but it's perfect for paddling! This shallow, warm saltwater reef is ideal for kayakers and stand-up paddleboarders to explore. Get your paddle on today with Vacayzen! We have a variety of paddling rentals for you to choose from for daily or weekly rentals.
Or grab a line and a pole! Fishing is also permitted at Turtle Reef with proper licenses; however, no spearfishing is allowed, as the reef is located in a designated swimming area.

We are excited to continue following this story and to provide visitors and locals the opportunity to experience this new level of ecotourism in South Walton! Visit WaltonReefs.org or Facebook.com/SouthWaltonArtificialReefAssociation to see more pictures and learn more about SWARA.
Huge thanks go to the team at Blue Door Video for these amazing photos of Turtle Reef!