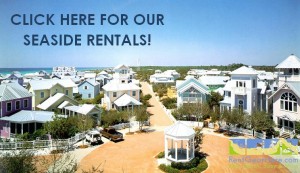 Seaside bike rentals: When planning a vacation to Seaside, Florida be sure to call or place a reservation online with vacayzen.com for your Seaside bike rentals! We have you covered in beautiful Seaside with any bicycle rental, beach rental, or baby rental with FREE delivery. Our prices are very competitive and our gear is known for its quality.
When going to Seaside, visit the Seaside food trucks, Seaside Repertory Theatre,
Bud & Alley's rooftop bar, and Dawson's Yogurt. Enjoy the perfect vacation by renting bikes and never having to get in the car during the entire vacation… that is how vacation is supposed to work!
The beautiful beach and water in Seaside is perfect for YOLO (stand up paddle board) rentals, kayak rentals, surf board rentals, boogie board rentals, skim board rentals, and beach chair rentals! Please call 888.750.7606 and let us help you on your vacation.
Reserve your Seaside bike rentals online now or come by our store at 4042 East County Highway 30A Santa Rosa Beach, FL 32459.