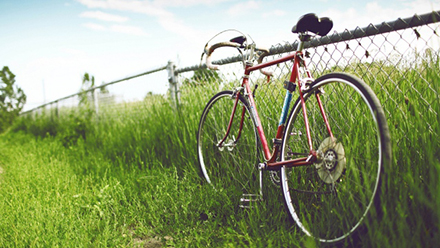 Destin Rental Bikes: Five Attractions You Won't Want to Miss
Destin Rental Bikes: Destin offers its residents and visitors a multitude of attractions. So, how does one narrow down the list if he or she has limited time and can choose just five things to do? Here are our five suggestions for attractions you won't want to miss. 
The first and foremost Destin attraction is our world renowned crystal white beaches. You simply can't consider yourself a "Destinite" – whether as a permanent resident or a guest for a week – if you don't schedule in a day at the beach. And, it has to be done in Emerald Coast style, complete with beach umbrella, chair, boogie board, etc. vacayzen.com can set you up with a 4-position backpack chair and a 6 ½ foot beach umbrella with a 100+ sun protection factor. Don't waste your time stopping at the average beach store to buy a cheap wave board. You can rent a Wave Skater boogie board designed for all ages and skill levels at dev.vacayzen.com. If you feel that basking under an umbrella isn't active enough for you, rent one of their 30-A Cruiser bikes to spend a day exploring our beaches and beach towns. They offer free delivery. Call 888-750-7606 or visit their online catalog at www.dev.vacayzen.com.
After you've spent a day splashing in our emerald waters, maybe it's time to go further out on the gulf. Certainly, you can watch dolphin swim by from your vantage point under a beach umbrella. Or, you can enjoy them up close. This is where the attraction second on our list excels. In 1994, the Southern Star embarked on the original Dolphin and Sunset cruise and have been offering locals and visitors the opportunity to experience Destin marine life ever since. Each 2-hour cruise trolls along Destin Harbor for a chance to view area landmarks and celebrity homes and then departs the harbor to cruise the gulf and the bay looking for dolphin schools, sea turtles, jellyfish, and seabirds – all set against the stunning backdrop of one of our Destin sunsets. The price is an affordable $29.00 per adult and $15.50 per child (4-14) with special discounts for seniors and military. If you would like to book your place on one of the Southern Star's visit here.
If being up close to schools of fish only makes you want to pull out rod and reel, you may want to bump our third on the "must not miss" list to first place. No one should live in Destin or visit it and not take advantage of the sport earned our town the title "Luckiest Fishing Village". The numerous world record fish caught here should be reason enough to get out on our waters for a day of fishing. But, that aside, spending a day fishing on a charter boat is a must when in Destin. We have more than 100 fishing charters to choose from, and narrowing it down can be a challenge because they all have their own unique identity. This is where the folks at Destin Charter Fishing Services come in. They've done the legwork interviewing each charter and sorting out what each offers. From their research, they have prepared a variety of cruise packages and can help you find the one best for you. Call them today at 850-837-1995 or visit their website.
Our fourth event on the "don't miss this" list is unique to Destin. Years ago, an island covered with sea grass lay north of the Destin Bridge. It hosted colonies of seabirds, mainly because it also was home to a rich supply of crab. As time went by, currents and tides eroded the island. Today that island is a sandbar covered by water ranging from knee deep to chest high depending on the tide. The quiet little island is no longer visible, but another tradition took its place. This sandbar has become known as Crab Island and has become a giant block party. Each day hundreds of boaters pull up side-by-side until there is an island of boat decks.  Floating snack stands, music, and ice cream or boiled peanuts delivered by boat become the order of the day. Locals and tourists alike join the party arriving in an array of watercraft ranging from john boats to sailing yachts. Jetskis and pontoon boats are popular choices and can be easily rented from the folks at Crab Island Water Sports. So call 850-243-2722 or visit here and reserve yours today.
Rounding out our suggestions for Destin attractions is a massage at the Surfside Spa. Every resort community has spas, but few provide the treatment quality that Surfside Spa does. This gulfside spa in Miramar Beach delivers such a luxurious massage experience that they have been rated #3 in Miramar Beach attractions based solely on customer reviews. So don't take our word for it. Visit their website or call 850-543-7905 for an appointment.