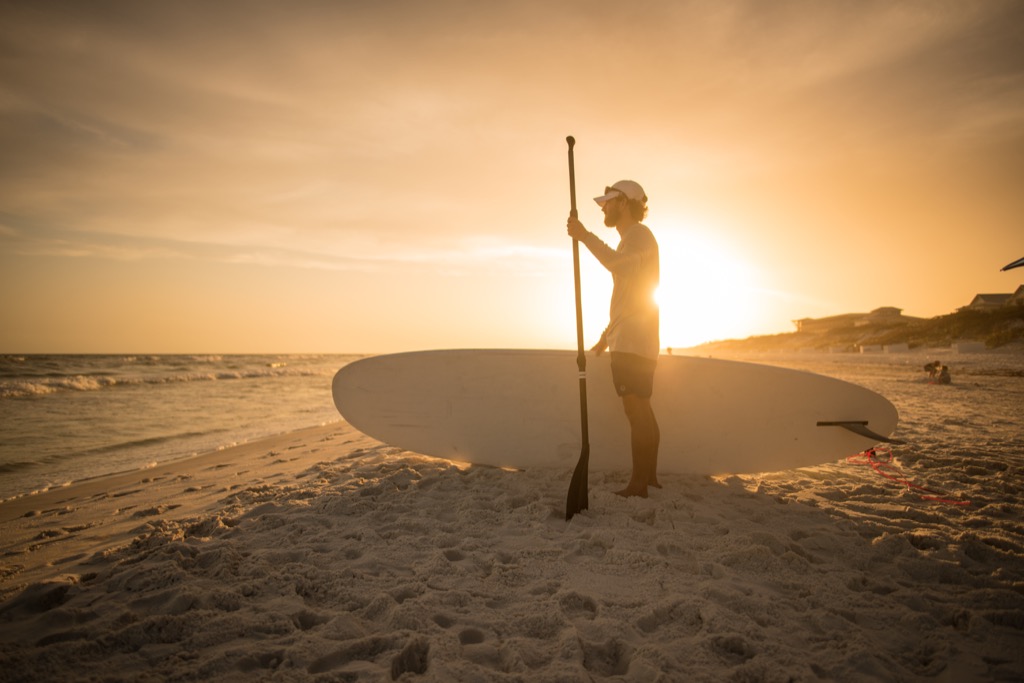 5 Places to Paddleboard in Northwest Florida
You probably know that the new favorite pastime for water sport adventures is stand-up paddleboarding. At Vacayzen, we've got the paddleboard rentals to keep the whole family covered from Panama City Beach to Fort Walton Beach, and everywhere in between! While many enjoy paddling or even fishing from their boards in the Gulf of Mexico, sometimes the water can be a little choppy for beginners who might need to practice on a smoother surface. We've put together a list of 5 Places to Paddleboard in Northwest Florida for paddlers of all ages and skill levels!
Grayton Beach State Park
If you're staying near or on Highway 30-A in South Walton, a trip to Grayton Beach State Park is definitely a good idea whether you're paddleboarding or not. But if you are, grab your boards and head out to practice in 30-A's famous Western Lake! The park entrance just east of Grayton Beach is a good place to go (note the $2 parking charge) to drop your board in on one of the area's most scenic coastal dune lakes. You can paddle all the way to the beach or explore the wilder side amid the pines and growth of the park. You can also launch from the boat ramp just east of Red Bar, or head straight to the beach and test your skills in the Gulf.
Crab Island
Definitely one of Destin's most popular hangouts, Crab Island is a sandbar in the Choctawhatchee Bay just north of Destin's East Pass by the Harbor. A great launching area is directly under the Marler Bridge (East Pass) on the western end, and then it's just a short paddle to the action at Crab Island! Due to high boating traffic and often many people wading in the warm waters, this is a spot better suited to advanced paddleboarders.
Hogtown Bayou – Santa Rosa Beach
Launch from the Cessna Landing docks just off Highway 393 north in Santa Rosa Beach and explore this little bayou or take a longer paddle right out to the Choctawhatchee Bay! With tons of inlets and beautiful homes to view from the water, it's a peaceful ride with calm waters. Be sure to look to the west near the day's end, because sunsets from Hogtown Bayou are beautiful!
St. Andrews State Park
For our Panama City Beach visitors, escape the high traffic and busy Gulf waters with a trip to beautiful St. Andrews State Park. The park boasts lakes that are great practice, or take a ride on the Shell Island Shuttle and explore. Head north from the kayak launch and check out Alligator Point!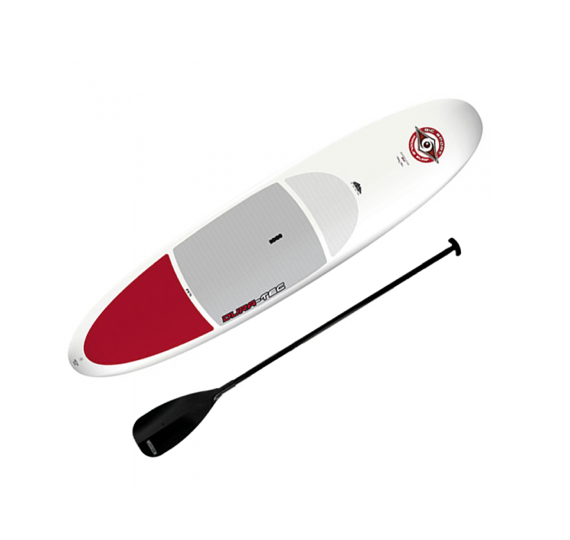 Santa Rosa Sound
On the western end of our area lie Okaloosa Island and the serene Santa Rosa Sound. With miles of nearly deserted beaches, Okaloosa Island is a great spot for some R&R, or on the north side of the island, take a paddle around the sound. Maybe even try some SUP Yoga!
Don't forget that Vacayzen is open all year and always includes free delivery and pickup for all beach gear rentals, paddleboards, kayaks, baby gear, and more!
Visit our Beach Rentals page for all paddleboard rentals or give us a call to reserve yours!