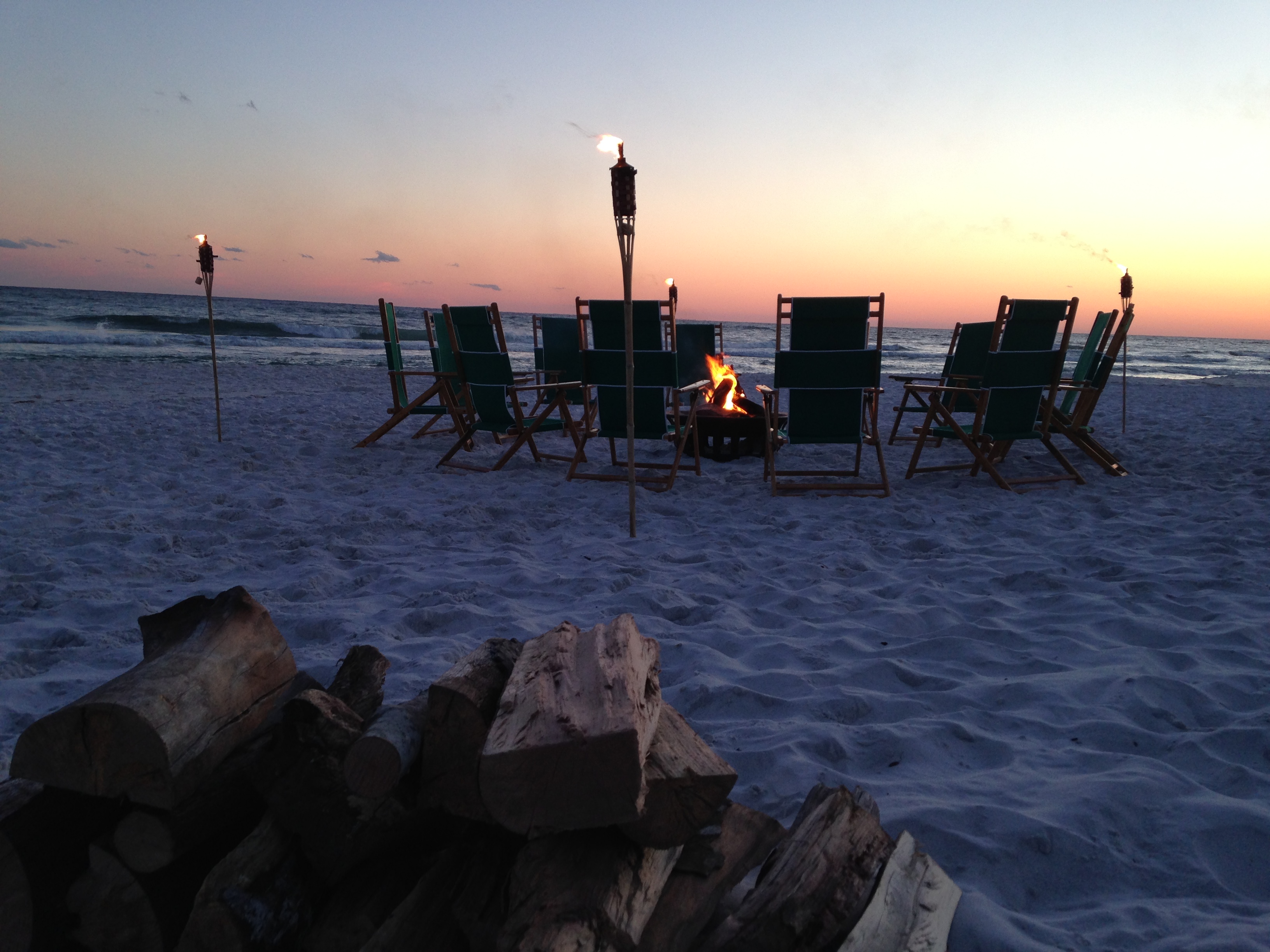 Make Your Next Celebration a Beach Bonfire!
Whether it's a birthday, a family vacation, or just a weekend of fun on the beach, there's no better way to celebrate than with a bonfire on white sands by the Gulf of Mexico! Vacayzen has everything you need to set up your beach bonfire with no hassle to you. We take care of the permit, setting up your chairs, and building your beach bonfire in a safe, sturdy fire pit that's perfect for roasting marshmallows.
The Basic Beach Bonfire package also includes tiki torches to light up your night, one table, and an iPod setup for music. The earliest start time for a beach bonfire is 6:00 p.m. and the Basic package includes a two-hour fire. Additional hours and chairs are available for an extra fee.
If you're really in the mood for some fun, check out the Deluxe Beach Bonfire package! What better way to enjoy a night at the beach than with a three-hour beach bonfire, chairs for twenty of your friends and family, tiki torches, music, a cooler with ice for your favorite drinks, a corn hole game board, and, yes, we'll even bring the s'mores! All you have to do is show up and have a fun night on the beach playing games, listening to the waves of the Gulf of Mexico, and maybe even telling a few ghost stories.
To learn more and to book your beach bonfire, visit our MORE page!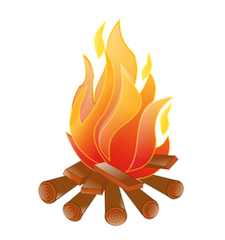 Please note that all beach bonfires must be held in a public beach location in Walton County only. Vacayzen has the right to cancel any beach bonfire due to inclement weather. A weather call will be made by 3:00 p.m. on the day of your scheduled bonfire.