Stay and Save this Summer with Free Beach Gear Delivery!
When you come to the beach, we know you've worked hard all year long and you deserve a break! Why not make things easier on yourself AND your wallet with Vacayzen's FREE beach gear delivery and pickup services?
To rent beach chairs in Destin, Panama City Beach, or on Highway 30A can be expensive, and having them set up and taken down for you daily costs even more. Vacayzen has affordable options for the budget-conscious beachgoer in all of us. Check out our portable, comfortable 4-position backpack chairs! For just $22 a week (daily rates are available), these beach chairs are lightweight and easy to carry to the beach from your vacation home, easily fit into your car or golf cart, and have adjustable backpack straps for easy transportation while biking to the beach to watch the sunset!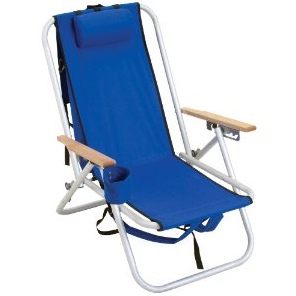 Vacayzen will drop off your beach chairs right at your door and pick them up when it's time to head back to reality—for no additional cost.
Check out our Beach Gear Rentals page for beach chair rentals, coolers, umbrellas, boogie boards, stand-up paddle boards, kayaks, and much more!
If you prefer to have the full beach chair and umbrella setup treatment, Vacayzen can do that, too! Click here for beach chair and umbrella rentals with setup included. (Available for 30A and Destin beaches only.)