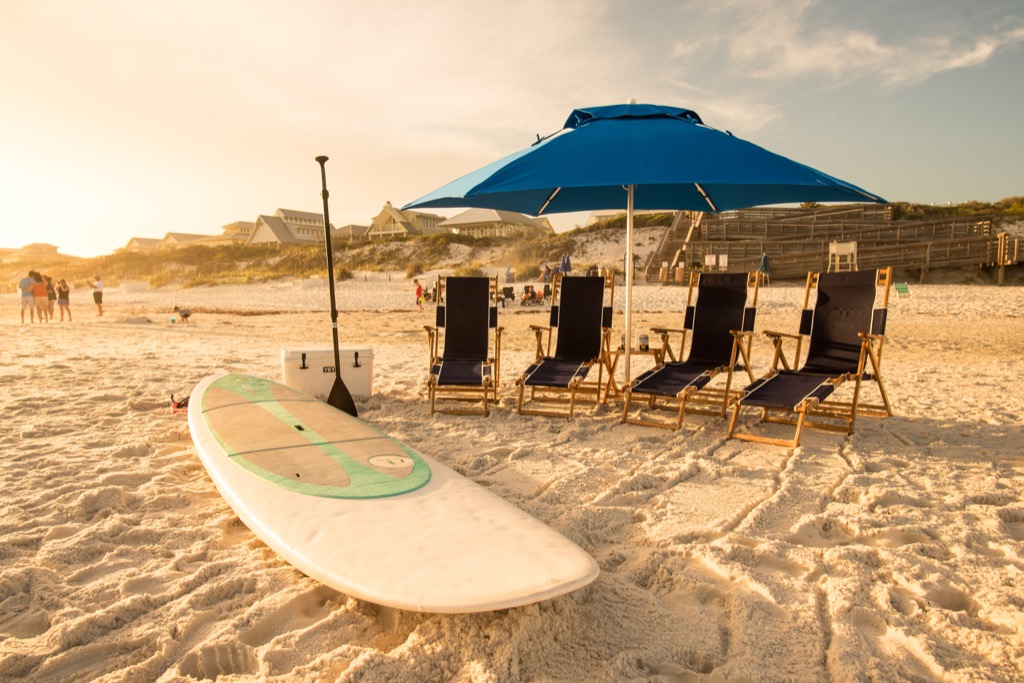 It's Fall, Y'all! Vacayzen Is Open Year-Round!
What can we say? Fall at the beach is our favorite time of year. (Shh! Don't tell summer.) The breezes are cool but the Gulf's still warm, and you know we love college football Saturdays!
Come celebrate your fall break at the beach and let Vacayzen help you out with all your beach gear and more. We're open year-round and excited to serve you and help make your trip a little easier. As always, we've got free delivery and pick-up on all rental bikes, paddleboards, coolers, umbrellas, strollers, cribs… you name it! Save some room in the car on the way down and let us know what you need!
5 Reasons to Love Fall at the Beach:
The best sunsets. The earth's tilt in fall makes for sunsets over the Gulf, and there's nothing better than watching that pink and orange blaze across the sky when it dips below the horizon. It's a great reason to have a bonfire on the beach! (Not that you need an excuse.)
It's less crowded. We love summer, but we know it can be a little hectic around the beach. Things relax a little more in the fall, so you can, too.
Great events. Concerts, food festivals, you name it… From Panama City Beach to Fort Walton Beach, there are awesome events going on almost every weekend.
Football! Whether you're into the NCAA, the NFL, or both, you'll find your fellow fans here. Grab a seat at almost any of your favorite local watering holes and catch the big game with locals and visitors alike.
Biking. Hop on your 30A rental bike, because you could not ask for better cruising weather! The sweltering heat of summer is gone and you'll love taking a ride down 30A's trails to Seaside, Rosemary Beach, or maybe for a delicious handmade popsicle or coffee at Pop Stop and Grove Bros in Seagrove Beach!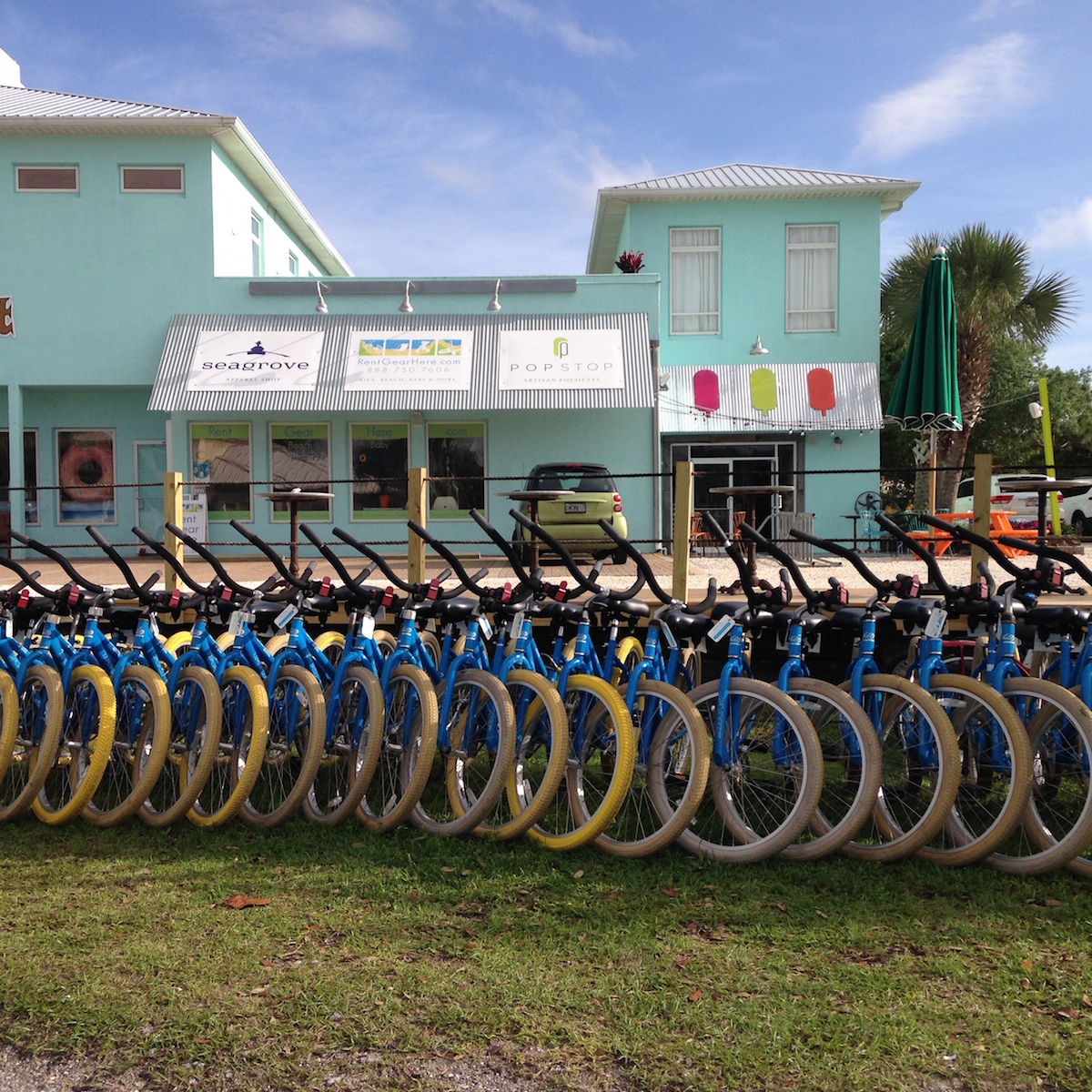 There are plenty more reasons to love fall at the beach, but we'll let you come see for yourself. Just give us a call or e-mail this fall or winter season for all your beach gear, bikes, and baby gear rentals!