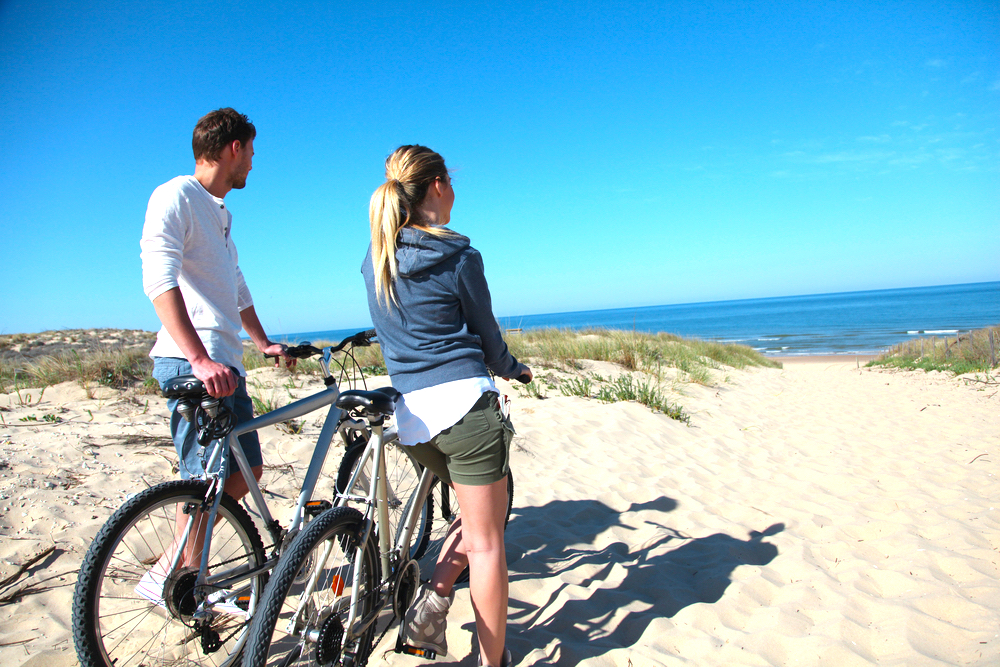 Seaside Bike Rentals: Cruise through the Holidays!
The beach communities of 30A are notorious for their coastal take on holiday décor. From Rosemary Beach to Seaside, you can cruise on your 30A rental bikes during the day and see all the trees, garlands, and baubles as you enjoy the breezy 60–70 degree temperatures we've been enjoying this season. Seaside bike rentals are especially fun as the whole family can take a ride through one of America's favorite little beach towns.
At night, these charming villages along the Gulf Coast come to life with festive lights and holiday gatherings. Park your Seaside rental bikes near Central Square and take a stroll through the lit canopies of Airstream Row, visit the shops, have a bite at Great Southern Café, and then explore the galleries and Christmas décor at Ruskin Place market.
Seaside bike rentals are a great way for your whole family to get out and explore the beautiful scenery in South Walton while having fun and staying active. Seaside is especially known as a great stop during your 30A bike tour to have a snack, do some shopping, visit the farmers market, or go to the beach. If you're looking for Seaside rental bikes, check out the Official 30A Cruiser Bike! You can't miss that signature blue and yellow style.
In addition to Seaside bike rentals, Vacayzen services 30-A, South Walton, Destin, Okaloosa Island, and Panama City Beach. Visit our 30A Bike Rentals page to reserve yours today, and we'll deliver them to wherever you're staying!